Delaware Grown Cool Weather Recipes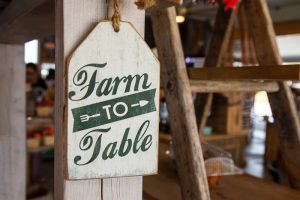 Looking for ways to keep the family eating healthy during those cold winter months? Or maybe you want to stay active and healthy but the cold weather has got you down. Don't worry, we've created a list of our favorite Delaware Grown winter recipes to warm your soul and your belly.
Butternut Squash Soup
This sweet and savory soup will change your view on butternut squash and is the perfect warm you up appetizer.
Sweet Potato Biscuits
Nothing completes dinner like a warm buttery biscuit but when you add in those sweet potatoes and top it with honey, it's like dessert for dinner.
Stuffed Acorn Squash
Skip the bowl – Get in the mood for fall with this all in one autumn recipe.
Minestrone Soup
Warm & tasty our Minestrone Soup is tradition mixed with local and everything you'll love.
Turnip Casserole
Don't run, it's an amazing dish with a cheesy zest you'll want to try.
Strawberry Rhubarb Pie
It's time to dig out those local strawberries you froze over summer and surprise your holiday party guest with this twist on a classic strawberry pie.