Farmers' Market Fun for the Family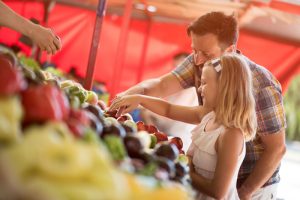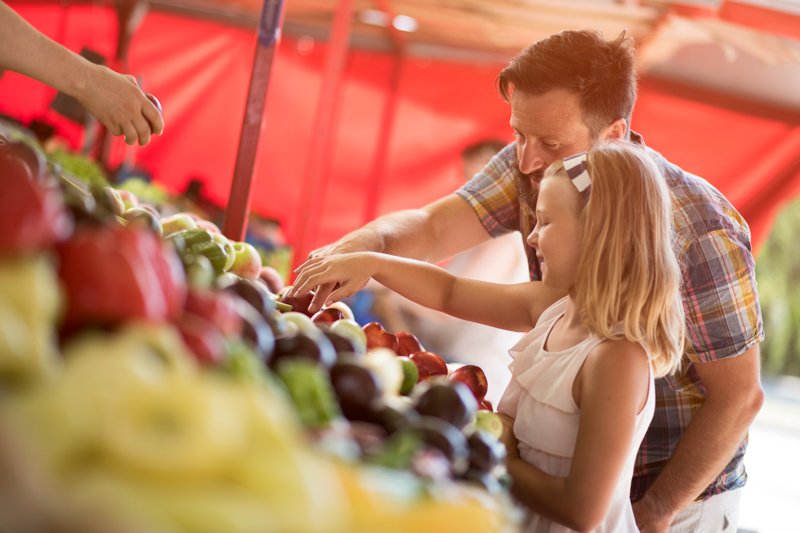 You might find your kids are more open to eating their fruits and veggies if you incorporate them into your visit to the local farmers' market. Many parents find it a struggle when introducing children to new foods. The resistance can be even worse when the dreaded V-word, aka "vegetable," becomes the topic of meal planning. If your children are anything like mine they don't like the "flavor green" and incorporating healthy fresh produce into their diet can become a challenge.
However, when put to the task of finding ways to join shopping, healthy foods, and children together, the local farmers' market is a parent's dream. Turn shopping at your local farmers' market safely into a game. How? Create a scavenger hunt! As you move down the list, your children can actively hunt each stand for unique food items that raise awareness and get them asking questions. Let them know that they can ask the farmers and vendors questions about each item and there may even be samples.
Download and print our Delaware Grown Farmers' Market Scavenger Hunt for the next time you go shopping at the farmers' market.
Happy hunting!